Any decent all-purpose autumn/winter wardrobe should start with two crucial components: a nice pair of shoes and a good-looking pair of jeans. Once you get this right, every other thing won't be an issue.
It appears straightforward enough, but there are so many factors, and hence a lot of possibility for sartorial errors, in something so fundamental. When improper boots are worn with the wrong jeans, the wearer appears hilariously disproportioned, and this could be the reason why some guys never leave their faithful trainers, even in the dead of winter.
But don't let that deter you; with a little knowledge and a few go-to pairings, it's easy for anyone to wear boots with jeans.
Also Read: Stay Fit in Winter: Fun Winter Fitness Activities
Imagine being able to locate a pair of shoes that you could wear with jeans and suddenly make you look unique and different from everyone else.
Won't you like to have them?
Fortunately, we'll give you some suggestions on what shoes to combine with your jeans in this piece before recommending a high-end collection from a popular retailer.
The way Jeans and Shoes pair like a compatible couple works
Jeans are very versatile, even if they're merely your preferred wardrobe essential for basic weekend looks. Jeans are a wonderful choice for going to the pub for a pint, the workplace on "Casual Friday," or when going for a party. These fundamental denim patterns are simple, yet they're adaptable and you wear them in a variety of interesting and trendy ways.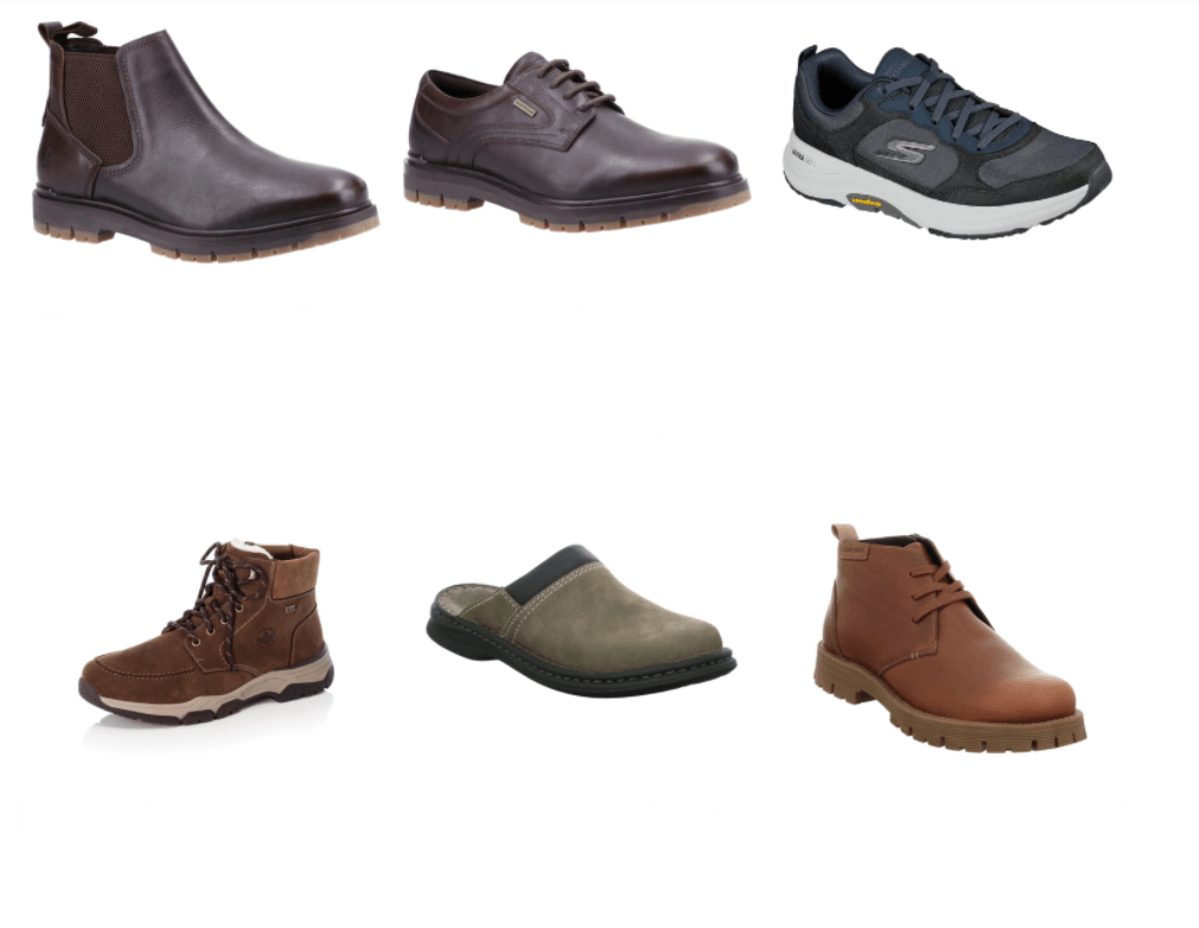 Going for the right shoes is vital for nailing the different looks that jeans may offer, such as smart casual, casual, and semi-formal styles. The footwear you choose to wear with your jeans, from boots to boat shoes, will have a big influence on your entire look.
What Shoes Can You Wear with Jeans?
Picking the right pair of shoes that fits your special pair of jeans may be difficult. Creating a fantastic combo isn't always straightforward, from picking the right style for your preferred appearance to picking the right colour to complement your clothing.
For any type of attire, you wish to rock whether it is loafers, boots, trainers, boat shoes, derby shoes, make sure they properly match with denim.
Boots or Shoes or Trainers Go Well With Jeans
Boots are also a great option that goes well with jeans. What you have to do now is choose the ideal style that meets your desires. Therefore, if you're going for a more casual, urban look, go for a hefty hiking boot. Chukka boots are a better option if you desire a classy casual look. Don't forget to think about colour and texture as well. Although suede and brown designs are often laid-back and rustic, black and leather varieties offer a more elegant and sophisticated look.
Also Read: 10 Super Stylish Summer Fashion Tips
Jeans are a great option for a casual outfit. They inherently create a wonderfully informal and easy-going feeling due to their relaxed look and heavy-duty fabric. As a result, you can create a terrific weekend outfit by pairing virtually any style with practically any other casual piece.
For the best footwear that can properly match a casual denim attire, you can decide between comfy and relaxed styles, like trainers or boots.
When Smart Casual in Jeans and Shoes
Jeans, when worn the right way, can be a wonderful option for classy casual get-togethers and events. All you need to do is find a balance between sharp and more casual pieces. Wearing your jeans with a T-shirt and jacket, for example, or a button-up shirt and vest will produce a flattering look.
Your footwear may also be used to finish off the perfect look. If you want a comfortable yet refined look, use styles like loafers and chukka boots. You can also decide to go for trainers, but make sure the remainder of your clothing is polished so as not to appear too casual.
Next, take a look at the range of smart, casual, and anywhere in-between mens winter shoes casual footwear to suit every day and every occasion from the Elevate Your Sole shops in Prestatyn, Rhos on Sea, and Llandudno in North Wales or via their website, https://www.elevateyoursole.co.uk.