If your job requires you to face clients, set up meetings, claim projects, and propose strategies to clients, you know how often you use presentations in your career or even in your daily routine. Presentations are ubiquitous in several workplaces as a means of communication from one party to another, usually from a company to their client(s). Although the focus will be on the content, the quality of the slides and visual appeal also have a significant influence.
Also Read: 7 Tips for Staying Focused at Workspace
So, you should also be aware of some methods to improve the way your presentation look. Here are nine such tips and tricks you can use.
9 Ways to Make the Best Presentations
1. An Attention-Grabbing Intro
The intro generally refers to the opening slide or the first few minutes of the presentation. The intro slide(s) is often the first impression the clients get of you and your work, so the intro must be catchy enough to grab the listeners' attention instantly.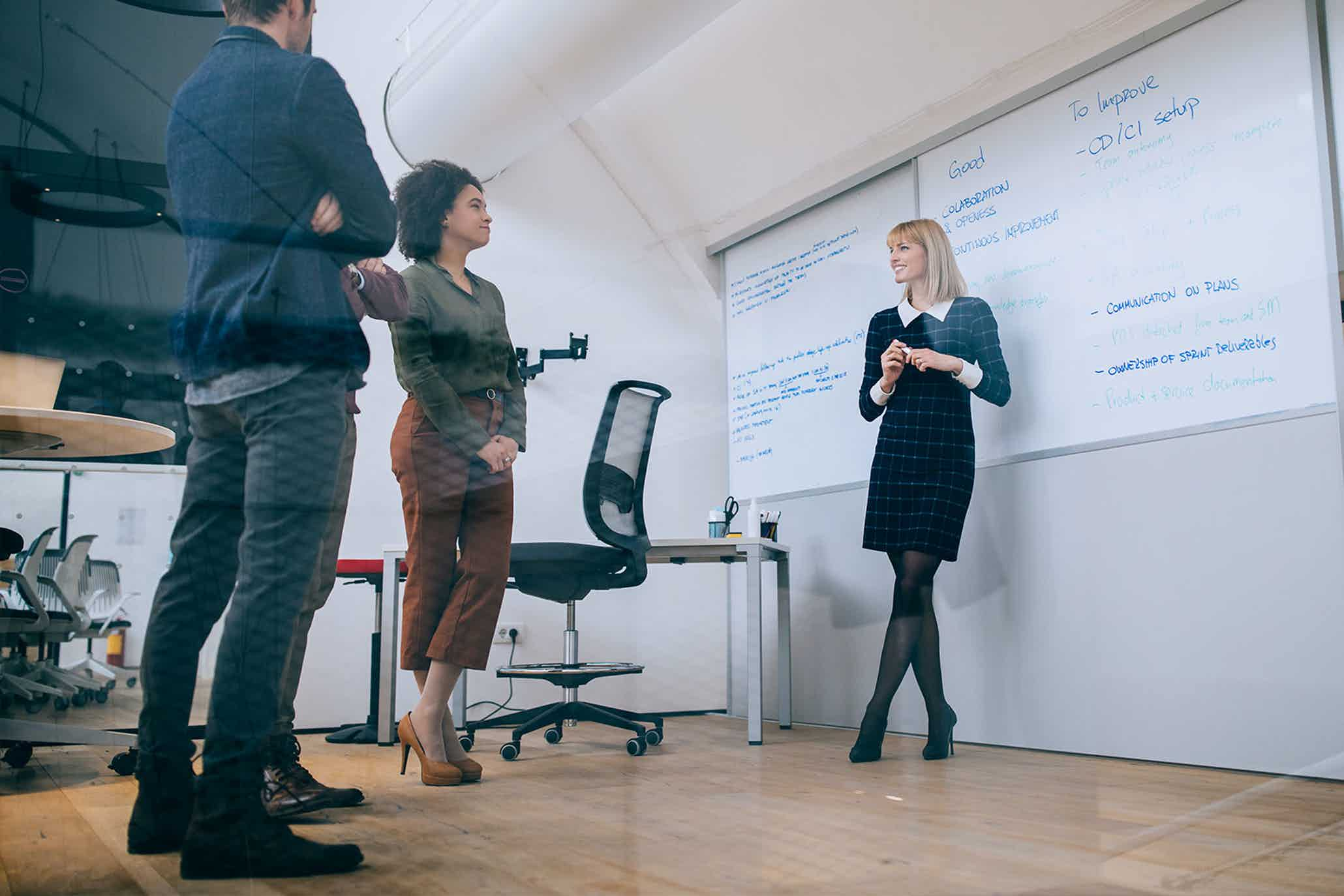 An intro can be as plain or as vibrant as you want it to be. Intros can include videos, animations, or slides based on themes, depending on the content and the level of formality required. The intro sets the rhythm for the rest of the presentation so you, as a presenter, should also be energetic when starting.
2. How Many Slides?
The answer to this question varies among different people, but it is advisable to keep the slides limited to around ten slides for a presentation of 20 minutes. The slides should contain only the most critical information, and the rest should be communicated verbally by the presenter. That is why it is the onus of the presenter to make sure the audience absorbs all the information.
3. How to Use the Space Available?
The dimensions of the slide are flexible to some extent, but using the space efficiently is important. Effective usage does not mean that you should stuff the slide with as much content as possible. Leave enough white space for the audience to grasp all the elements on the slide quickly.
Also Read: Fun Things to Do at Home During a Quarantine
The general rule of thumb is one image and caption per slide unless you want to show a comparison. If you want to add text, always write in points and restrict the number of points per slide to three.
4. Prefer Pictures Over Text
You can show some information and captions using words, but as much as possible, restrict the use of text in the slides and show pictures instead. Your audience will lose interest the moment they see words floating all over the screen.
Whether it is a stock image or a graph/statistic, mention the source. In formal presentations, avoid Clipart and cartoon images. Use high-quality, focused images (or use a photo-editing app to touch-up the image appropriately) that give out a clear message by themselves.
5. When to Use Videos?
Videos are even more powerful in getting a message across compared to pictures and text. A video in a presentation is usually 2-3 minutes long and is used only to convey something that other forms of communication cannot do so in a presentation. For example, instructional videos, process flows, and results of experiments are some things that videos can portray best.
There are plenty of video editing software applications available that help you crop, edit, and enhance the videos to give the best effect. Picture slideshows are also a form of video, which you can include in the presentation if it suits the purpose better.
6. Consistency
Consistency is crucial in the visual aspect of presentations, whether it is the font, images, slide background, or transitions. Use only 3 or 4 font sizes throughout the presentation and the same (preferably sans-serif) font style. Make all the slides identical in terms of background, headers, and footers, and select the same transition and animation effects throughout.
Too many variations in these can be distracting for the audience. Free online slideshow maker no watermark, pre-loaded audio tracks are some features you find in these apps) are ideal for choosing a template on which you can build your presentations. Using a standard model for all your business presentations is a good practice that also ensures consistency.
7. When to Use Sound and Music?
An additional audio track is often a useful feature of a presentation. If you have a silent video, you can choose a suitable music piece that plays in the background. Most video editing software applications have pre-loaded sound files that you can add directly.
However, most formal presentations don't have extra sounds apart from those used in the videos. If you feel that it will be a distraction that will only drown the presenter's voice, avoid any form of sound element.
8. Interact with the Audience
The presentation and the presenter should keep the audience engaged by involving them in the talk now and then. Instead of making the presentation monotonous, ask periodic questions or polls to the audience, which ensures they listen to what you say. Moreover, a question or vote initiates a discussion that you can carry forward.
You can make use of text blocks, animations, and graphics to ask questions, and can immediately display the results of a poll on-screen by plotting the numbers on a graph.
9. A Memorable Close
The closing slide(s) should invite the listener to take some action, so a call to action (CTA) or a proposal is a common way to end formal presentations. If you share the content on social media, you can also have an option where viewers can subscribe.
You can have an elaborate outro sequence in the form of a video, or simple blocks of text and images. There are free outro makers and invitation maker free download that aid you to end the presentation on a high note.
Present Away!
When you make a presentation for your clients or colleagues again, you can use these techniques to enhance the overall quality of the content. These nine presentation tips will make the listeners pay full attention, retain whatever they see, and get the message in a crystal-clear manner. Your audience is bound to be impressed!